Discover the Benefits of Joining Toyota Land Cruiser Club of WA

Looking to improve your off-road driving skills and experience the thrill of 4WD adventure? The Toyota Land Cruiser Club of WA (TLCCWA) has got you covered! As a member, you will gain access to our exclusive two-day 4WD training course, which is held several times a year, and the best part? It's completely free of charge for members! The course covers a wide range of techniques, including tackling gnarly terrains, soft sand beach driving, and remote outback travel. You will spend one day exploring the rugged gravel tracks of the escarpment and another day on selected beach locations, with the option of an overnight camping experience.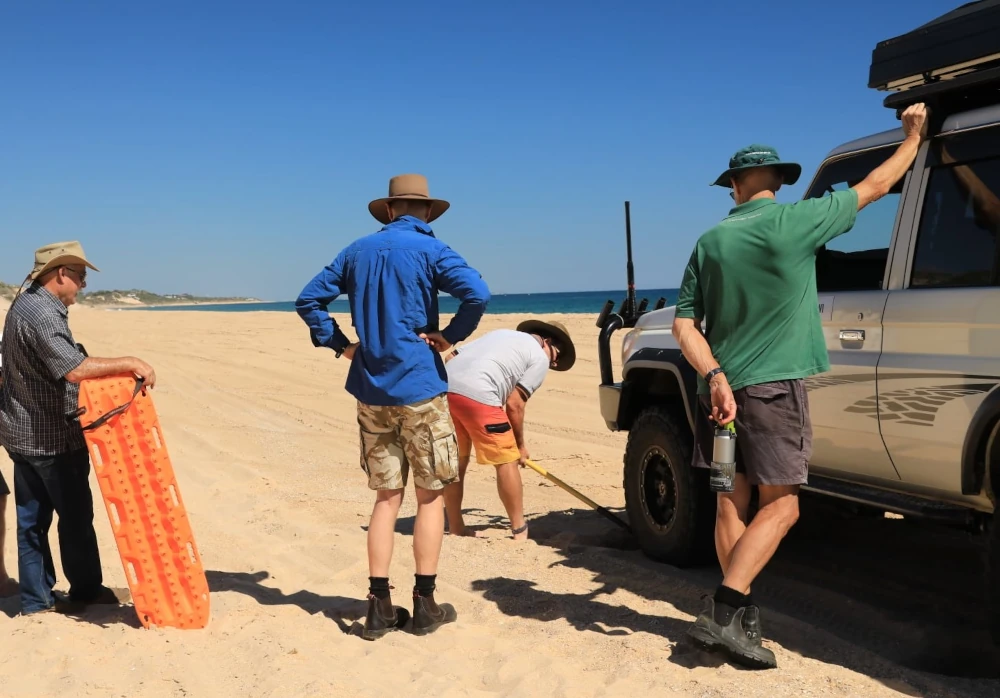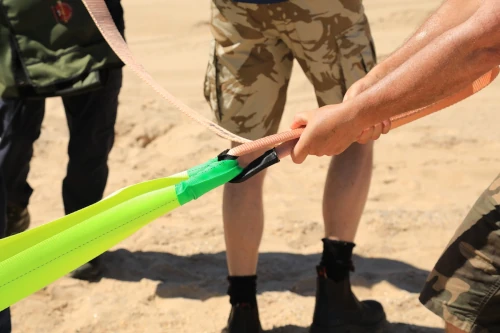 Training Trips for Visitors
As a prospective member, TLCCWA offers regular visitor trips that are designed to introduce you to the club and provide an opportunity to practice essential 4WD training elements. On each of these trips, you will gain valuable experience in the capabilities of your vehicle and develop confidence in your off-road driving abilities. In addition to 4WD training, you will also learn about other essential procedures such as radio protocol and convoy etiquette.
These trips provide an excellent opportunity to learn more about TLCCWA, explore new terrain, and connect with like-minded individuals who share your passion for off-road driving.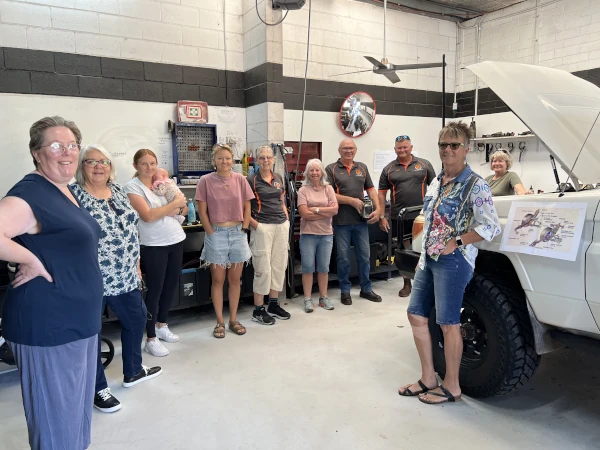 Ladies Walkarounds
This is special training that provides female members with a comprehensive three-session course on the mechanical and electrical workings of their vehicles. The course covers the various components in the engine bay, drive train, and exhaust systems in the underbody, as well as tyre selection and puncture repair demonstrations. The Ladies Walkarounds are designed to help you understand your vehicle's inner workings in plain language and to give you the confidence to take control of your vehicle's maintenance.
Join TLCCWA today and take advantage of this exclusive opportunity to enhance your knowledge, connect with other female members, and prepare yourself for the ultimate 4WD adventure.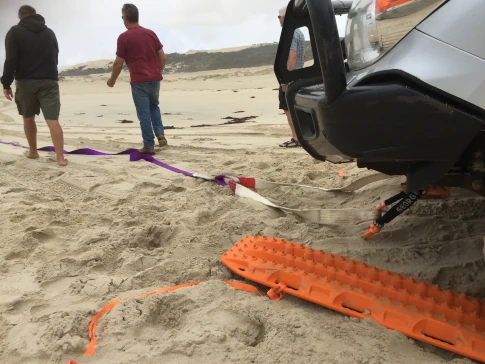 Comprehensive Training Programs
At TLCCWA, we believe that learning and skill-building are key to ensuring a safe and enjoyable 4WD adventure. That is why we offer a range of training courses throughout the year, including navigation, photography, trip leading, remote trip leading, first aid, and chainsaw safety. Our First Aid and Chainsaw Safety courses are provided by a commercial entity, and we contribute a subsidy towards the cost of these courses to make them more accessible to our members.
In addition to our dedicated training sessions, every trip with TLCCWA provides an opportunity to learn something new. Whether it is driving tips or camping advice, there is a vast amount of accumulated knowledge in the club's 45-year history for you to tap into. Our experienced members are always willing to share their expertise and help you develop your skills to become a confident and capable 4WD driver.
Do you want to become a member?
Jump on board and take advantage of the comprehensive training opportunities the Toyota Land Cruiser Club of WA offers
Explore the Thrill of 4WD Adventure and Build Your Skills with TLCCWA

This just the beginning! Our events and trips calendar offers a range of exciting 4WD adventures that cater to all levels of experience, from beginners to advanced drivers. Our events are led by experienced members who are always willing to share their knowledge and provide guidance to help you develop your skills.
Don't miss out on the fun! Join TLCCWA today and check out our events and training calendar to experience the ultimate 4WD adventure. With TLCCWA by your side, you will have the skills, knowledge, and support you need to tackle any terrain with confidence.
Join our community!
Stay up to date with all the latest
TLCCWA news and events