The Department of Environment and Conservation (DEC) through its Narrogin office has jurisdiction over the Dryandra Woodland area.
The adoption of Dryandra Woodland was taken up by the Toyota Land Cruiser Club Inc. in 2006.Numbat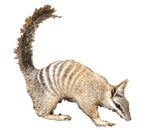 The offer was set up with Narrogin office of CALM (now DEC) through Track Care W.A. and finalised in February 2007.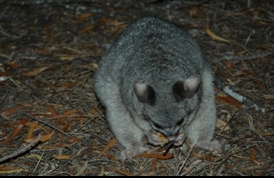 Since then the club has been active in setting up working groups at least twice a year and has helped erect the Arboretum Information shelter, cleared the Arboretum of fallen branches and cleaned up rubbish from around the Woodlands.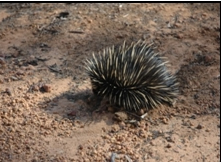 The Toyota Land Cruiser Club liaises with the Dryandra Ranger as to what takes priority and what we can do to help.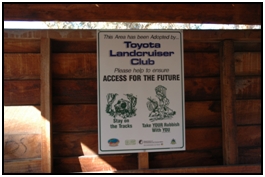 The club has acknowledgment of participation on the sign at the Arboretum and together with Track Care at the Old Mill Dam information shelter.
Dryandra Woodland is about 1 ½ to 2 hours drive south east of Perth, between Wandering and Narrogin. There is camping facilities at Congelin camp ground, seven walk trails from 1km to 12.5km and two drive trails, one 23km the other, an audio drive, 25km.
Nestled in the heart of the forest is Barna Mia, a place to discover endangered native marsupials in natural settings. Bookings are essential and can be made through DEC office in Narrogin.
For more inforamtion on Dryandra see DEC webpage or Dryandra Village Bootlegger