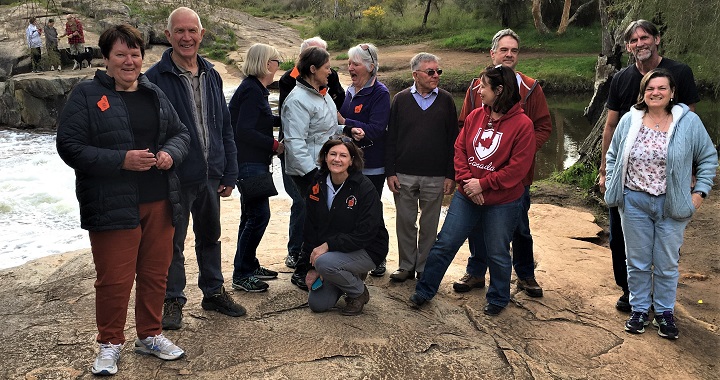 Are we the Club for you?
Responsible, experienced, skilled, family focused, involved in many community projects and environmental endeavors – that's Toyota Land Cruiser Club of WA.
The Beginnings
The first club meeting was held in November 1977 by a group of seven families who all owned 4WD vehicles. They felt that there was a need to form a club that would organize 4WD training as well as being competent companions on long trips and good company on short range sight-seeing.
Club Procedures
From the beginning, a very sound set of procedures were established for the running of the club, including a constitution, convoy procedures, trip rules, club emblem, etc… After more than 40 years these are often updated, but still a force in providing a solid Club structure.
Trips
Even back in the early days, many trips were arranged covering places as a far afield as the Goldfields, Avon Valley, Pinnacles, Herne Hill, Stirling Dam and Moore River. Check out our trips to see what has been happening. Specific 4WDriver Awareness weekends have been established, these are conducted twice yearly for CLUB MEMBERS ONLY. Topics include all various terrains encountered when 4WDriving, recovery techniques, responsibilities for Trip Leaders, convoy members and Tail End Charlie. It's important in our club activities to have consistent radio and convoy procedures, so this is part of the weekend's learning. We also adhere to a strong environmental code of ethics.
The People
We have a broad membership base covering a wide range of age groups, with a strong leaning towards family oriented activities. Many members have developed a high level of skill at handling their 4WDs and are willing to assist newer, or less experienced members – a distinct advantage of belonging to a club.
Interested?
Join us!
Come to one of our meetings, information regarding our monthly meetings can be found from the Join Us link above or check out our current committee from here. Want to know more? Please drop us a message using the form on the
Contact Us
page. Welcome along……